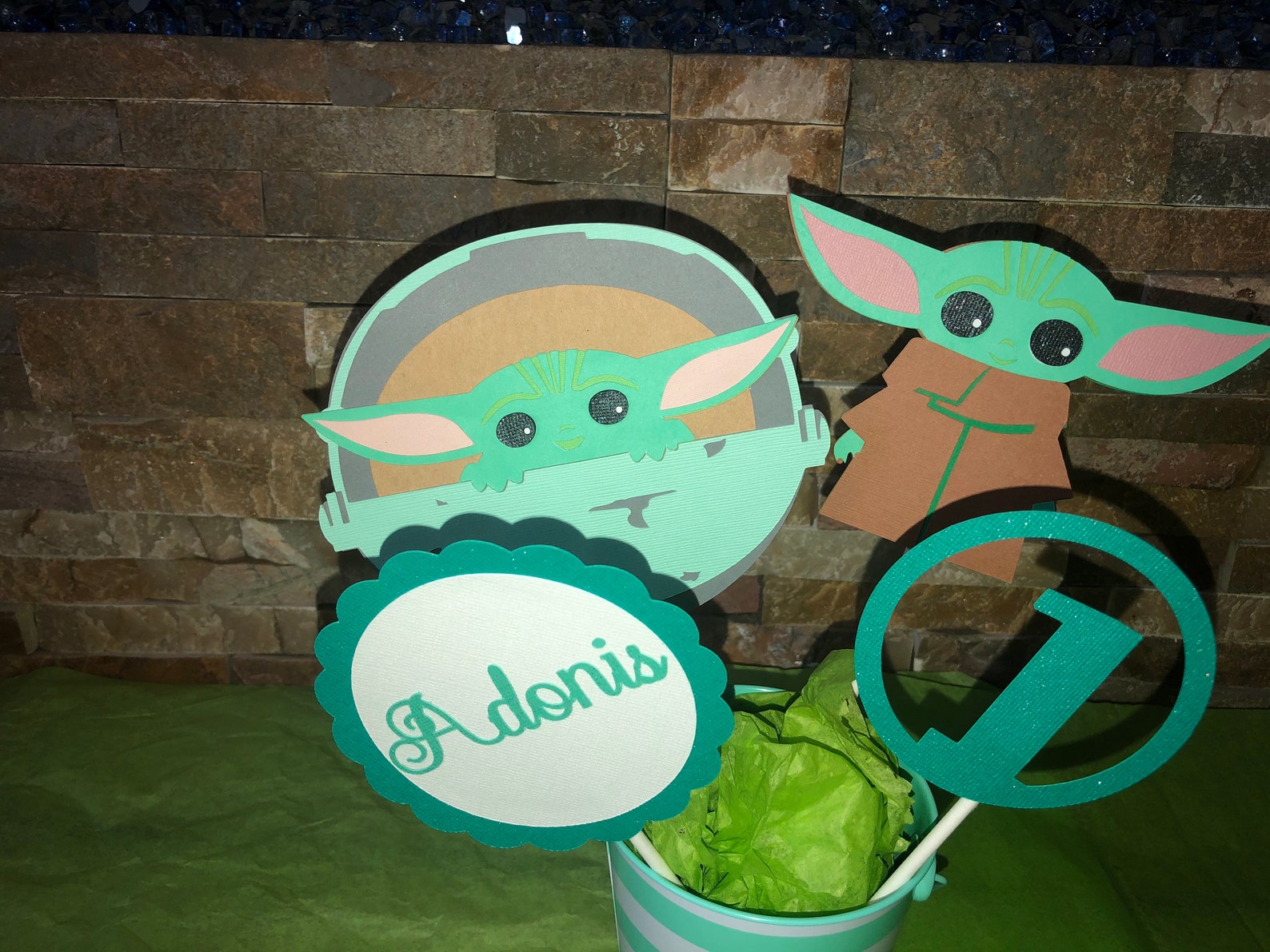 Customized Name & Age Centerpiece Set
Centerpiece set includes
Customized Bane
Customized age
2 Baby Yoda
Jar not included. Materials: glue, hot glue, cardstocks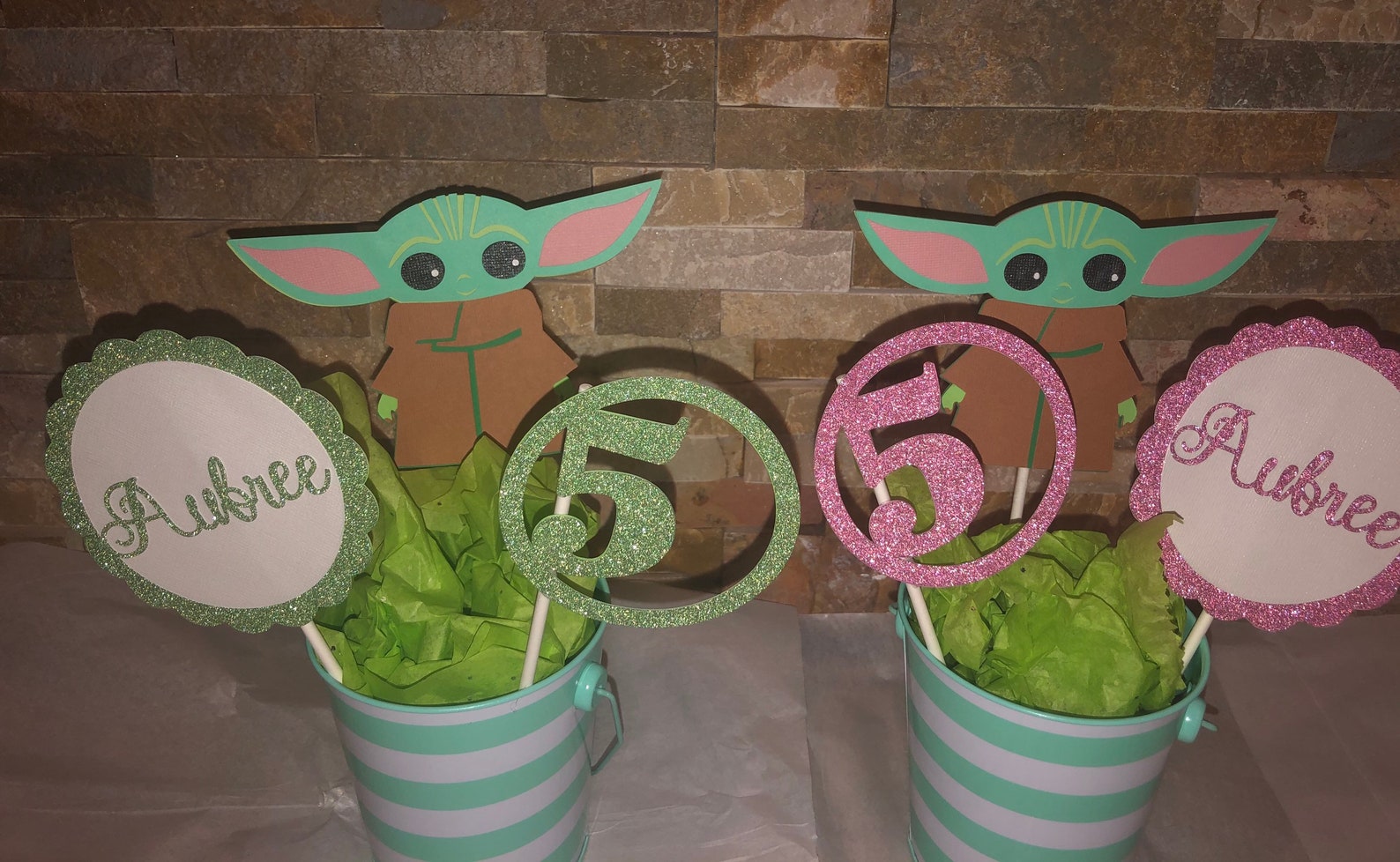 Customized Age Centerpiece Set
Cutouts Centerpiece set includes
3 cutouts : 1 customized age, 1 customized name & 1 Yoda
Shades may vary upon availability.
Jar not included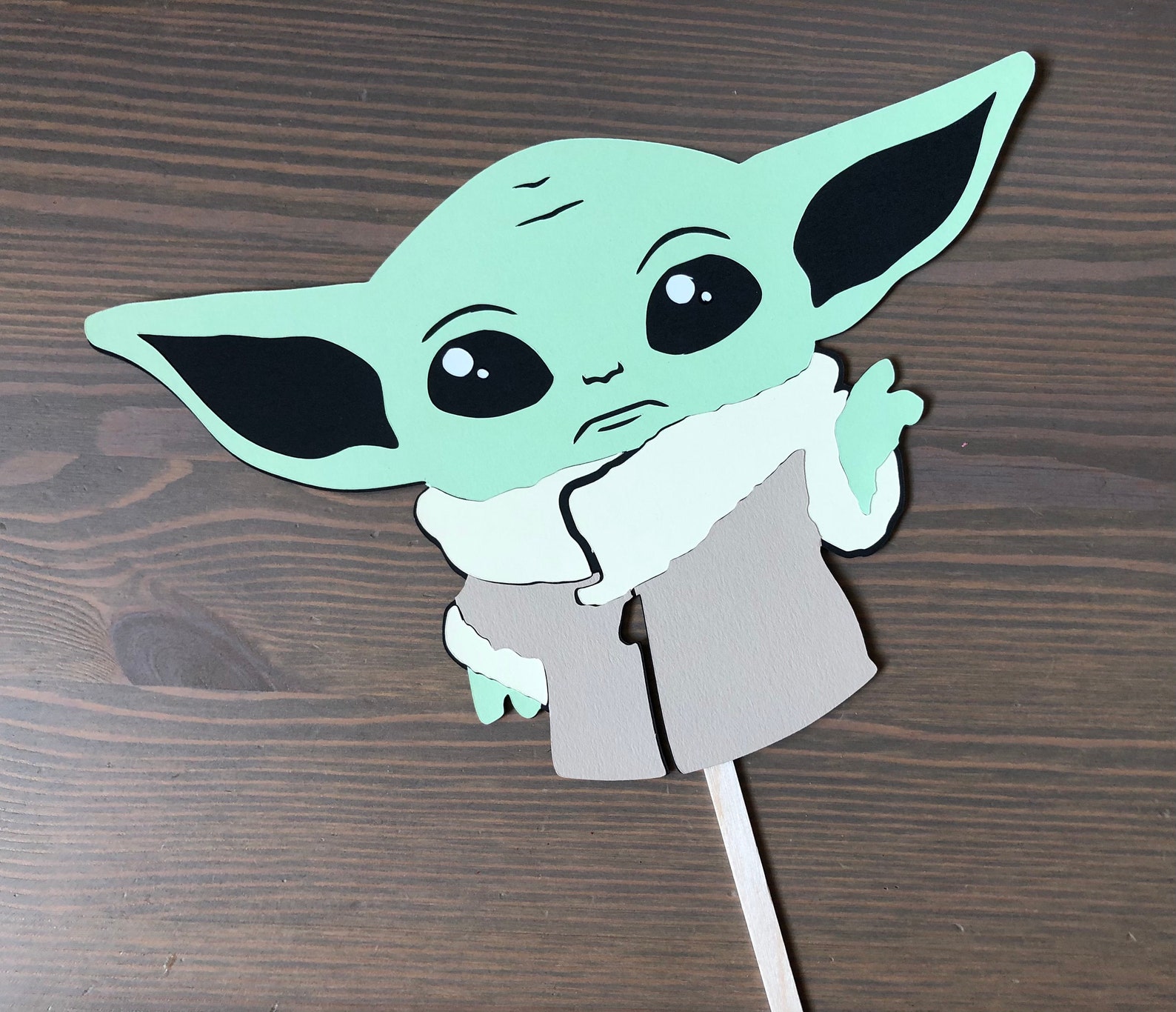 The Child Inspired Centerpiece Sticks Mandalorian Party Baby Yoda Decorations

The force is strong with these sticks! Make your centerpieces adorable with these Child inspired centerpiece sticks. Contact me for custom requests and questions.
What's more fun than a Birthday Party? It's fun to attend birthday parties with well planned themes and you can see the love and care a party planner has for guests! This blog is about sharing a passion for birthday party themes with you!