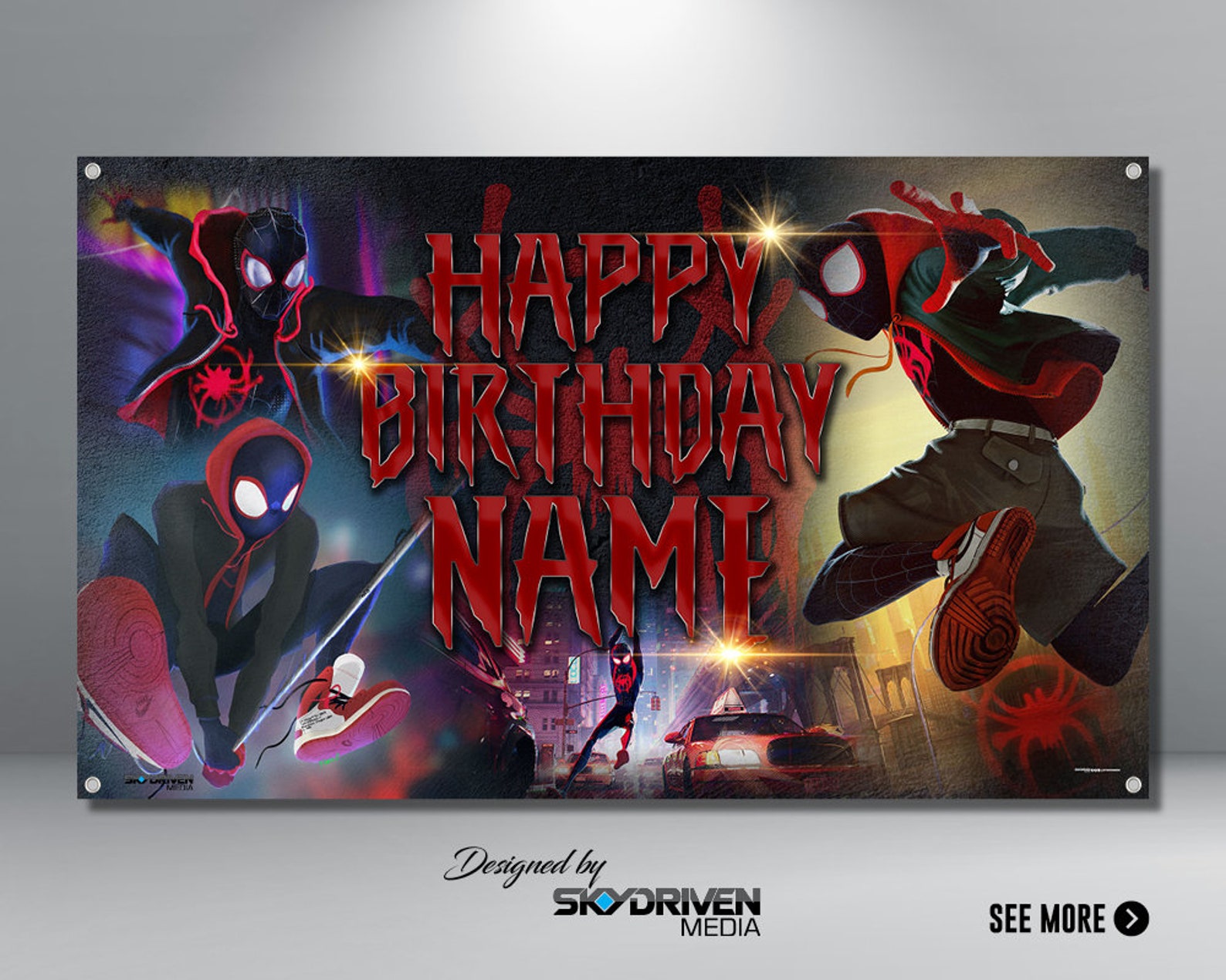 Spiderman Birthday Banner | Spider-Verse Movie
• Premium quality full-color, heavyweight 13 oz. vinyl banner
• Suitable for indoor/outdoor use, waterproof and UV safe
• Hemmed and grommet finish for added durability and easy hanging
• Very smooth surface for the best printing results
This eye catching personalized banner is the perfect addition to your child's birthday party! This vinyl banner looks great behind a dessert party table, hung in your home on any wall or out front to let guests know their in the right place! The bright colors & high quality design really stands out!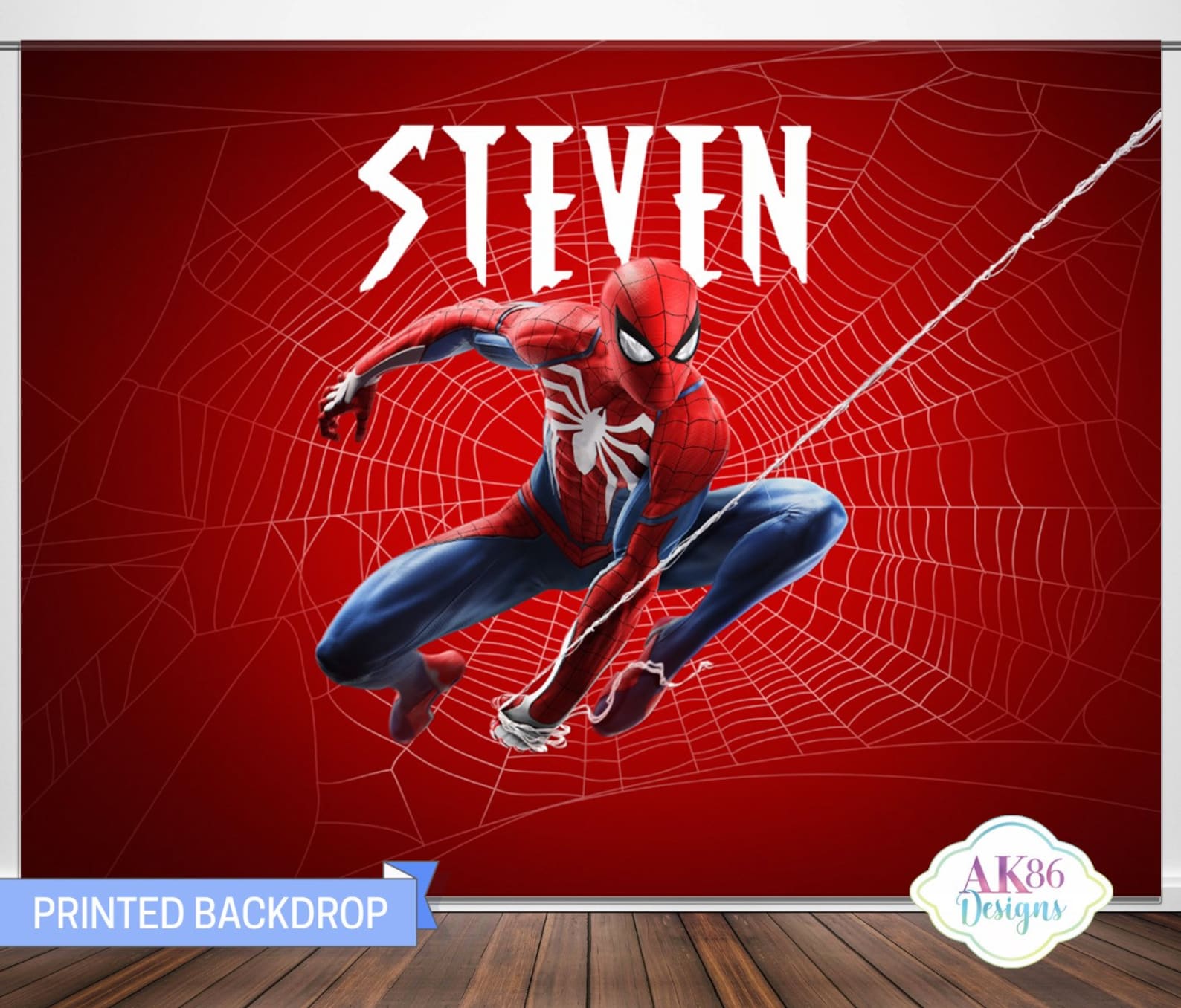 Spiderman Birthday Backdrop, Spiderman Backdrop
This listing is for a Spiderman Birthday Backdrop.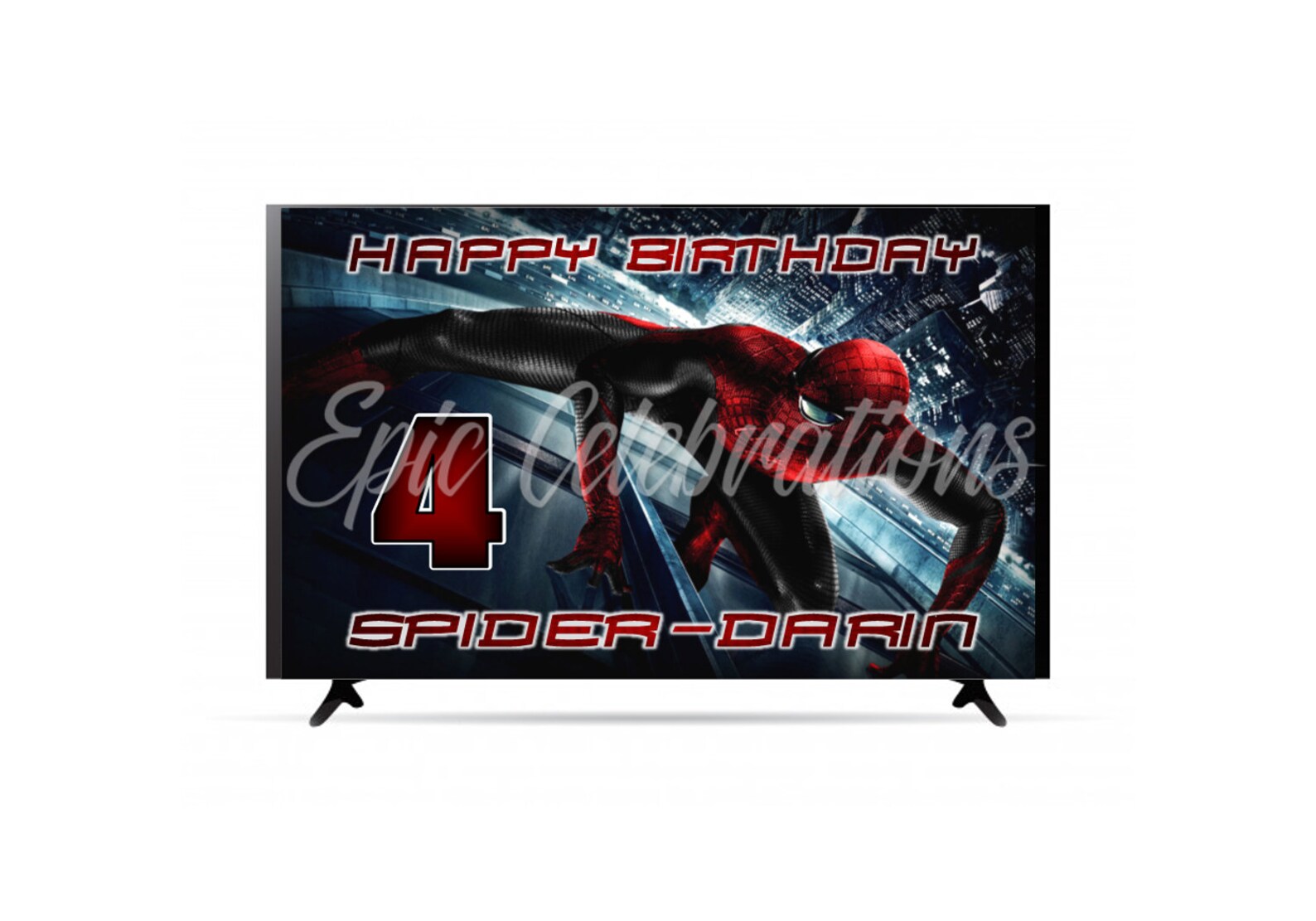 MILES SPIDERMAN – 72″X48″ (6×4 Ft) Banner
This listing is of a Personalized 6×4 ft Banner printed professionally on premium vinyl material.
Find Spiderman Backdrops by these Popular Sizes!
2×4 Feet or 24″x48″ Inches
2×6 Feet or 24″x72″ Inches
3×6 Feet or 36″x72″ Inches
4'x4′ Feet or 48″x48″ Inches
4'x6′ Feet or 48″x72″ Inches
5'x3′ Feet or 60″x36″ Inches
6'x4′ Feet or 72″x48″ Inches
6'x6′ Feet or 72″x72″ Inches
7'x5′ Feet or 84″x60″ Inches
8'x8′ Feet or 96″x96″ Inches
10'x10′ Feet or 120″x120″ Inches
Ads
Golden Girls Party
Big fan of the Golden Girls? Well, now you can show off at your next party with Golden Girls party supplies and happy retirement decorations from PrimeParty
Bob Ross Party
If you're looking for paint-themed party supplies or want to have a birthday party with Bob Ross, you've come to the right place here at PrimeParty.
Beverly Hills 90210 Party
we carry a wonderful selection of 90210 party supplies so that you can make your Beverly Hills party theme a reality today. Please remember its steadiest relationship, Donna and David.
Cheers Party
As the '80s sitcom Cheers reminds us, let's all get back to Norm. So call up Cliff Clavin, Sam Malone, Woody Boyd, and Frasier Crane and let them know the time will soon come when we can drink together again.
What's more fun than a Birthday Party? It's fun to attend birthday parties with well planned themes and you can see the love and care a party planner has for guests! This blog is about sharing a passion for birthday party themes with you!