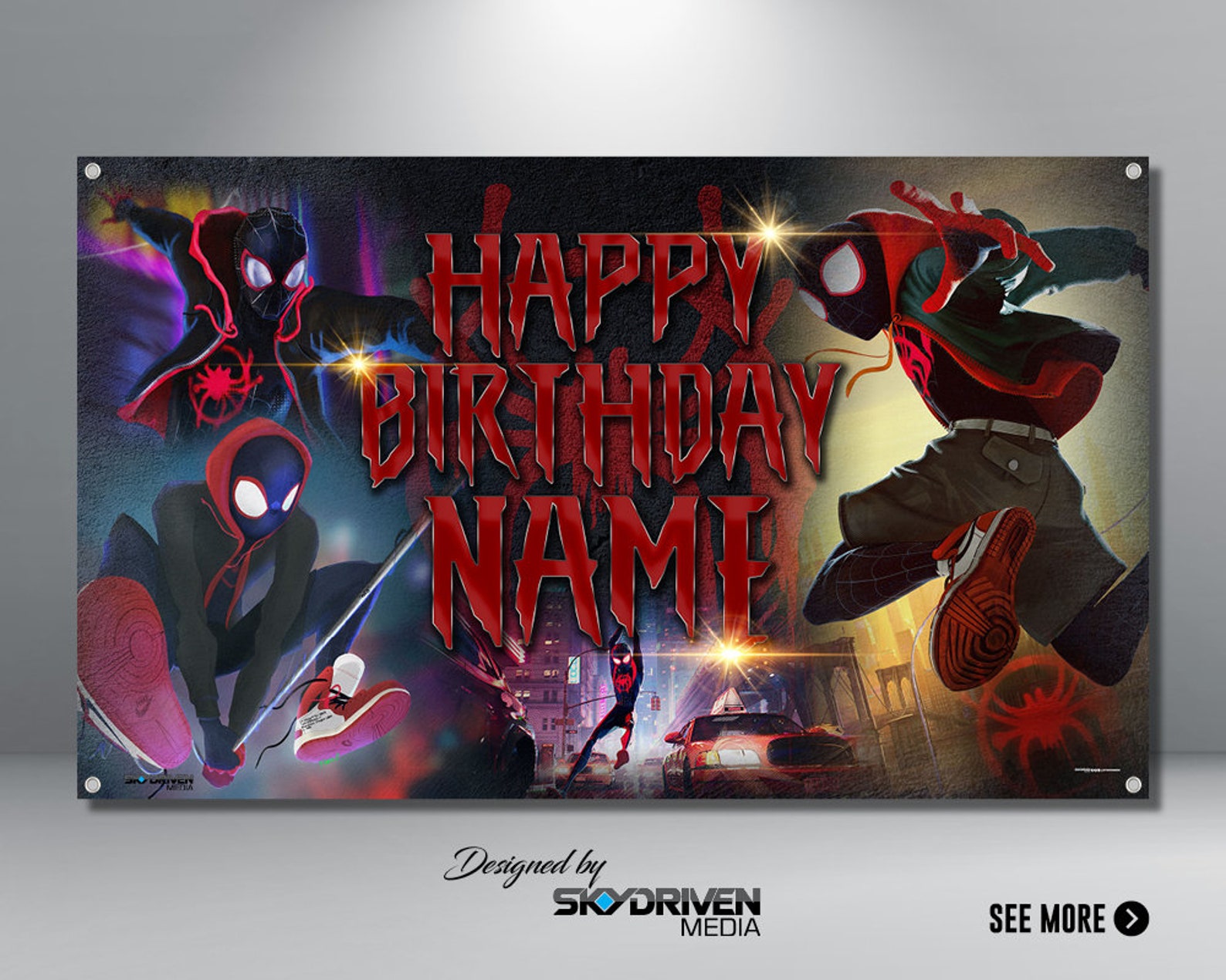 Spiderman Birthday Banner | Spider-Verse Movie
• Premium quality full-color, heavyweight 13 oz. vinyl banner
• Suitable for indoor/outdoor use, waterproof and UV safe
• Hemmed and grommet finish for added durability and easy hanging
• Very smooth surface for the best printing results
This eye catching personalized banner is the perfect addition to your child's birthday party! This vinyl banner looks great behind a dessert party table, hung in your home on any wall or out front to let guests know their in the right place! The bright colors & high quality design really stands out!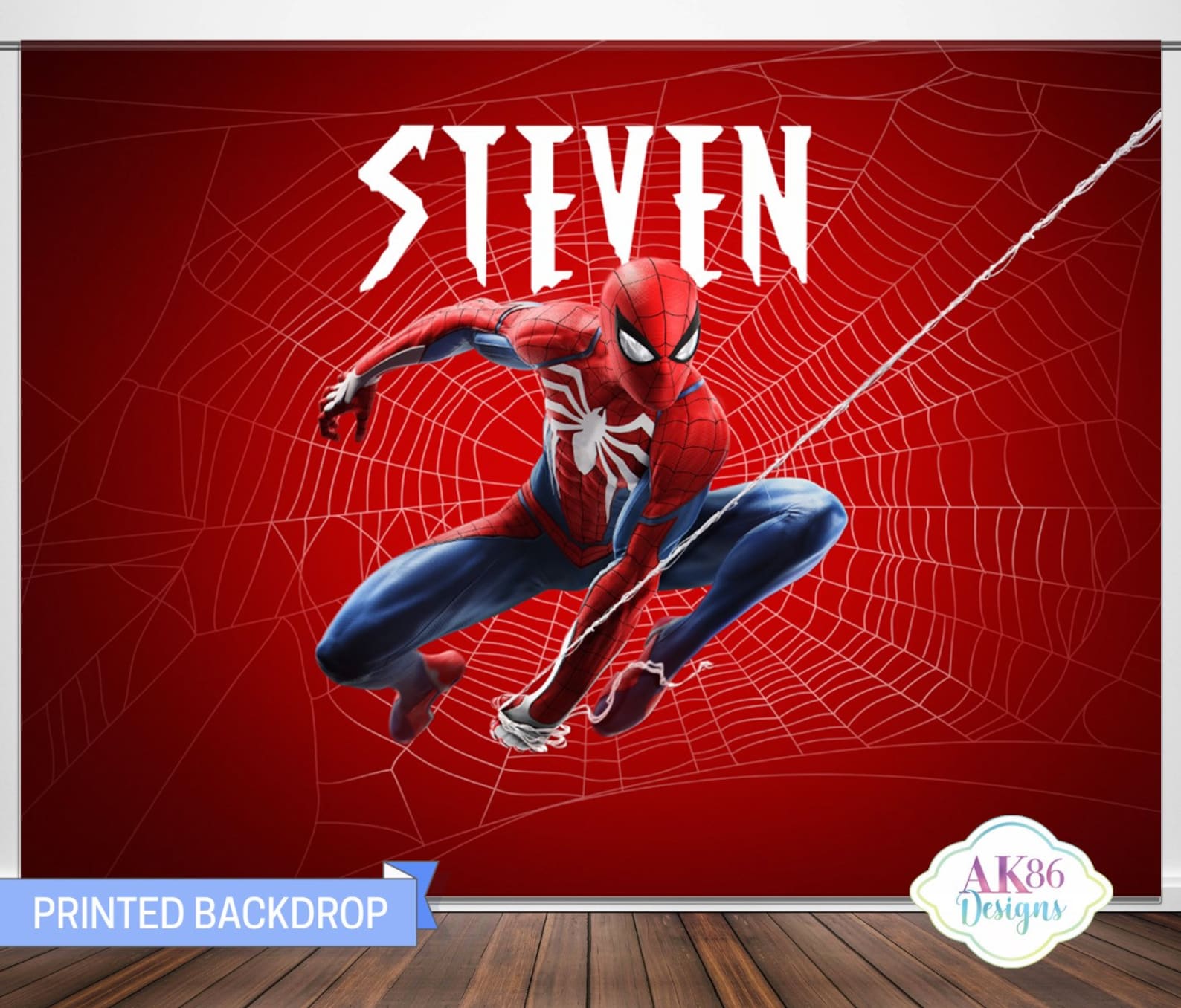 Spiderman Birthday Backdrop, Spiderman Backdrop
This listing is for a Spiderman Birthday Backdrop.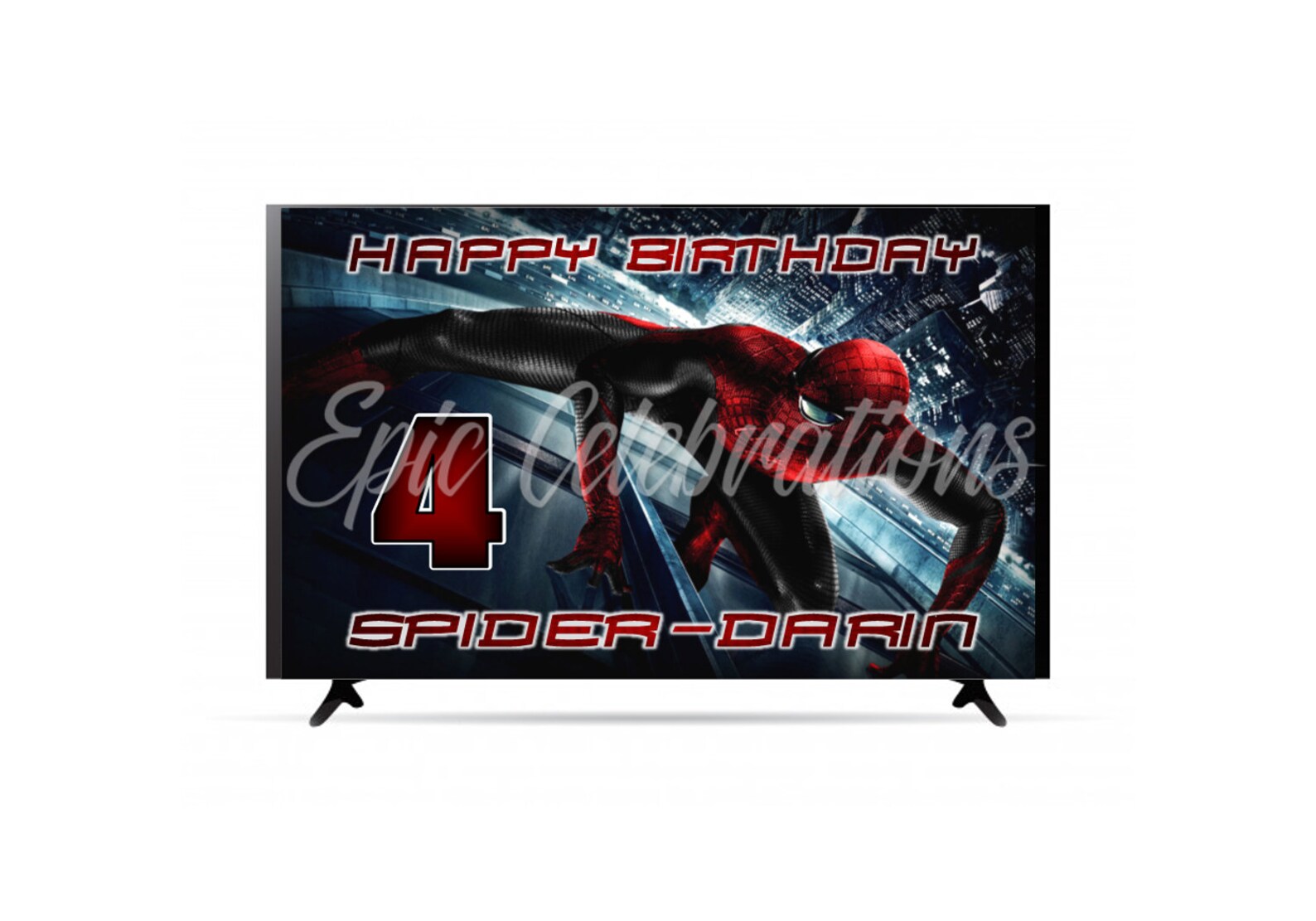 MILES SPIDERMAN – 72″X48″ (6×4 Ft) Banner
This listing is of a Personalized 6×4 ft Banner printed professionally on premium vinyl material.
Find Spiderman Backdrops by these Popular Sizes!
2×4 Feet or 24″x48″ Inches
2×6 Feet or 24″x72″ Inches
3×6 Feet or 36″x72″ Inches
4'x4′ Feet or 48″x48″ Inches
4'x6′ Feet or 48″x72″ Inches
5'x3′ Feet or 60″x36″ Inches
6'x4′ Feet or 72″x48″ Inches
6'x6′ Feet or 72″x72″ Inches
7'x5′ Feet or 84″x60″ Inches
8'x8′ Feet or 96″x96″ Inches
10'x10′ Feet or 120″x120″ Inches